In this guitar lesson, we're going to take a look at how D minor guitar chords are made. The below charts show you how to play the D minor chord in various positions on the Guitar with finger positions.
Various Names: Dm,  D Minor,  Dmin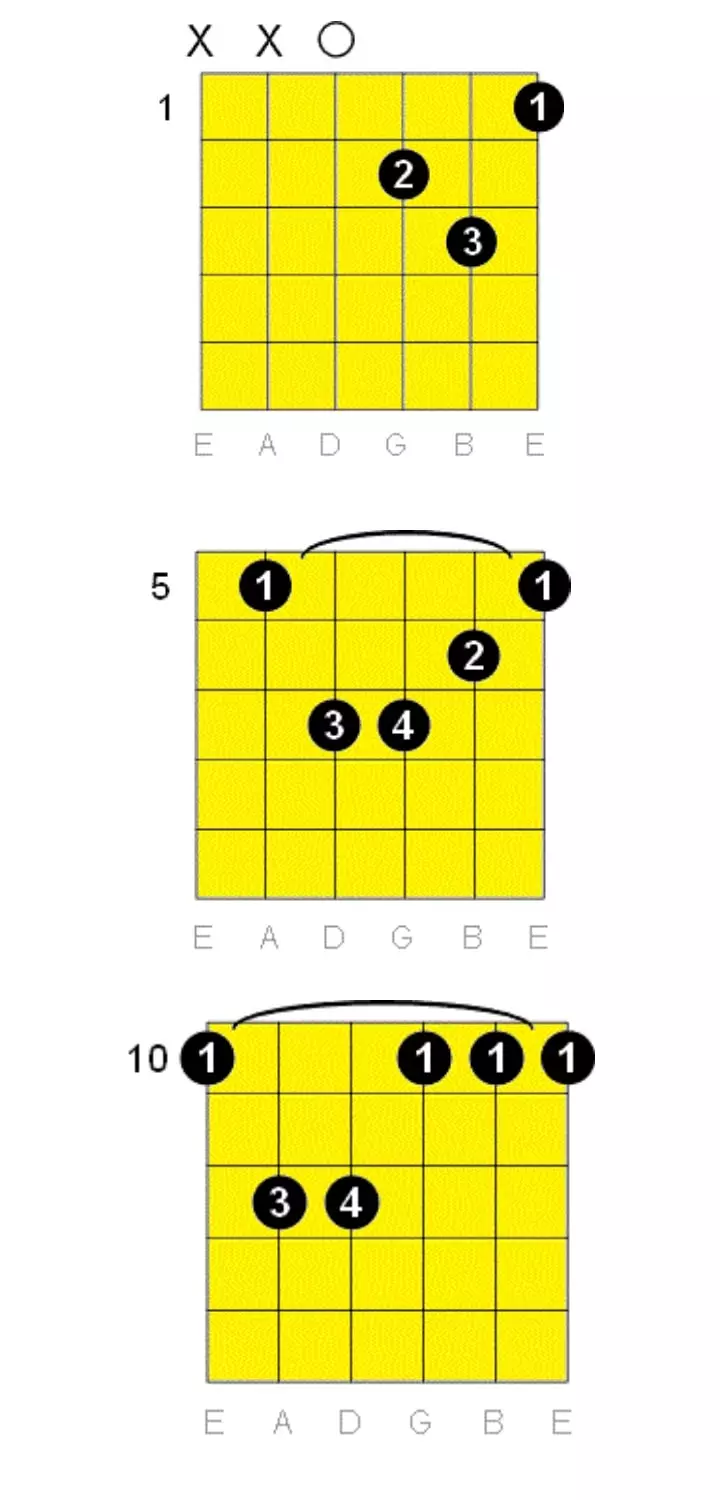 How To Play D Minor Chord
Place your index (or 1st finger) on the 1st fret of the first string (high E).
Then, place your middle finger on the 2nd fret of the third (G) string.
Finally, place your ring finger (3rd finger) on the 3rd fret of the second (B) string.
When your fingers are positioned correctly, strum from the fourth (D) string down.