In this guitar lesson, we're going to take a look at how E minor guitar chords are made. The below charts show you how to play the E minor chord in various positions on the Guitar with finger positions.
Various Names: Em,  E Minor,  Emin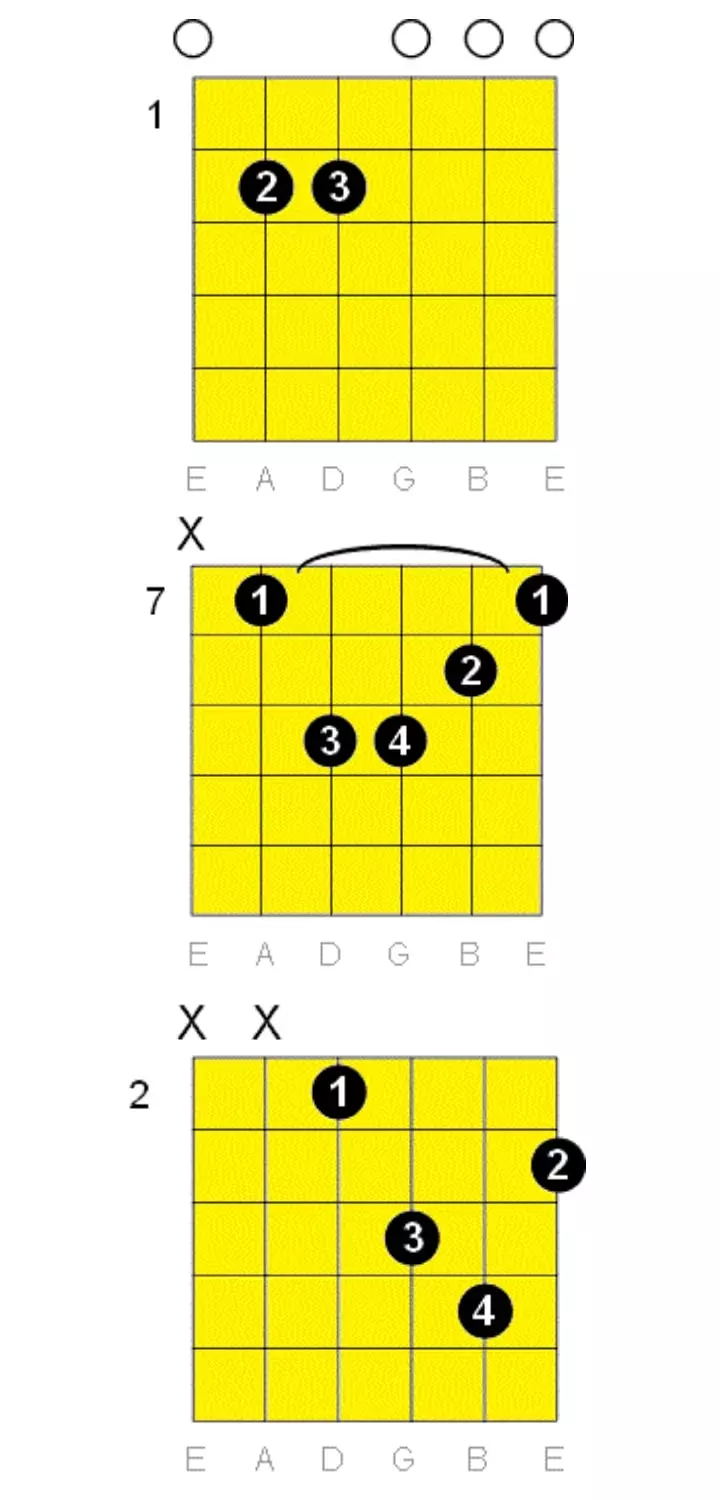 How To Play E Minor Chord
Place your second finger on the fifth string at the second fret.
Then, place your third finger on the fourth string at the second fret.
Strum all six strings.